Norfolk Honey
Welcome to the website of Norfolk bee keeper Patrick Laslett.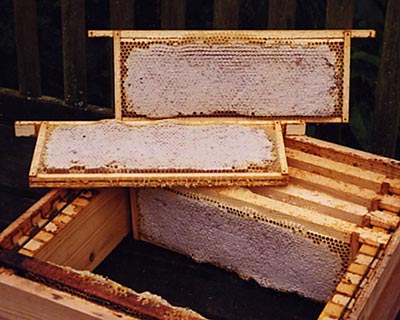 I keep bees in and around Norwich and sell local Norwich honey.
I sell Norwich raw honey in jars and as cut comb.
And I sell beeswax and bees.
I can set up bees for you in your garden and I'm always on the look out for suitable sites to keep bees within the city
Extractor for hire - it's small (four frame) and hand operated.